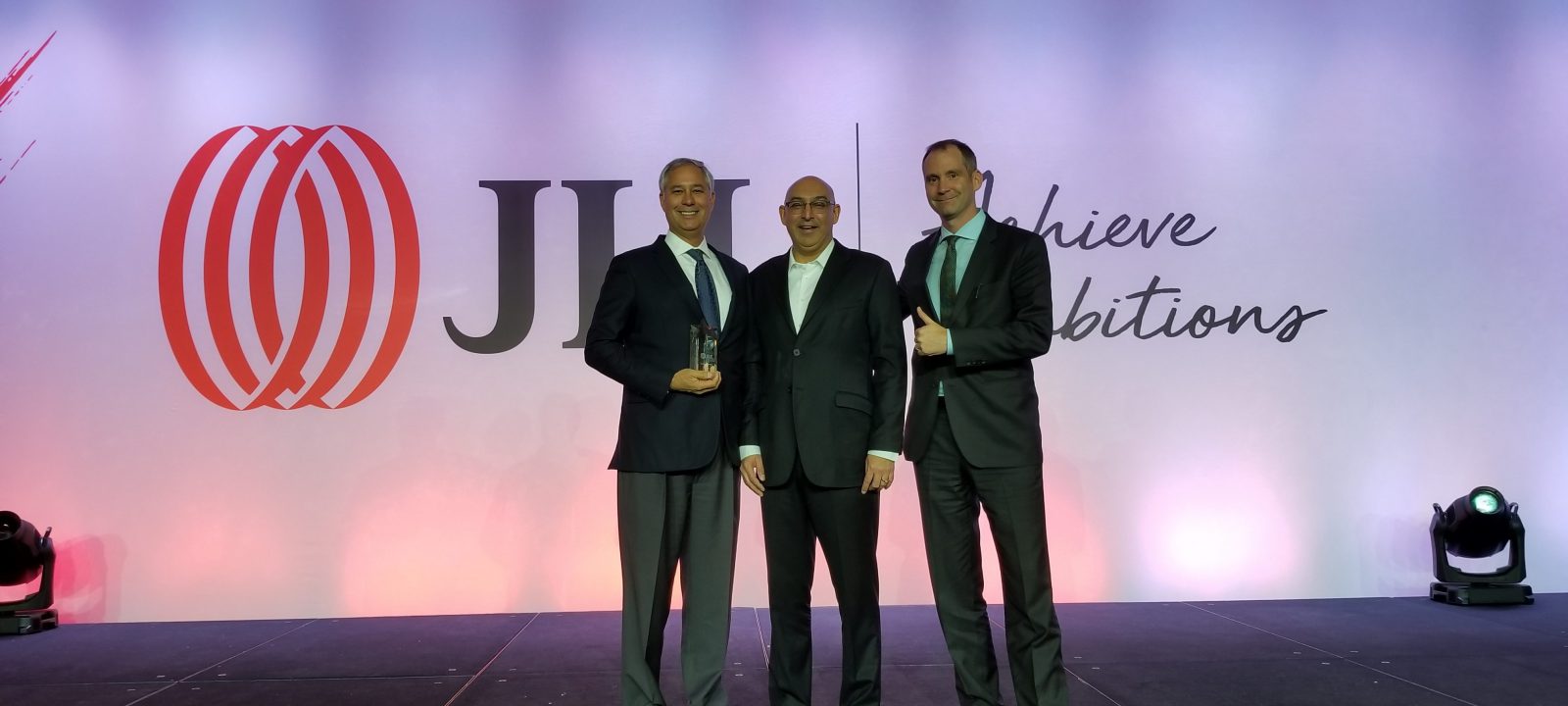 Jones Lang LaSalle (JLL) Supplier of Distinction Award
JLL established its SODA program in 2010 to recognize its top sourcing and supply chain partners globally. The annual awards program recognizes those JLL partners and industry leaders who help JLL deliver the highest caliber of service, value, and innovation to JLL's clients. DEB Construction, LLC was recognized in 2010 as one of the winners and is one of seven JLL partners honored in 2017.
JLL's CPO, Shahid Javed, mentioned that DEB Construction was one of two firms present that has won this worldwide Supplier of Distinction Award twice.