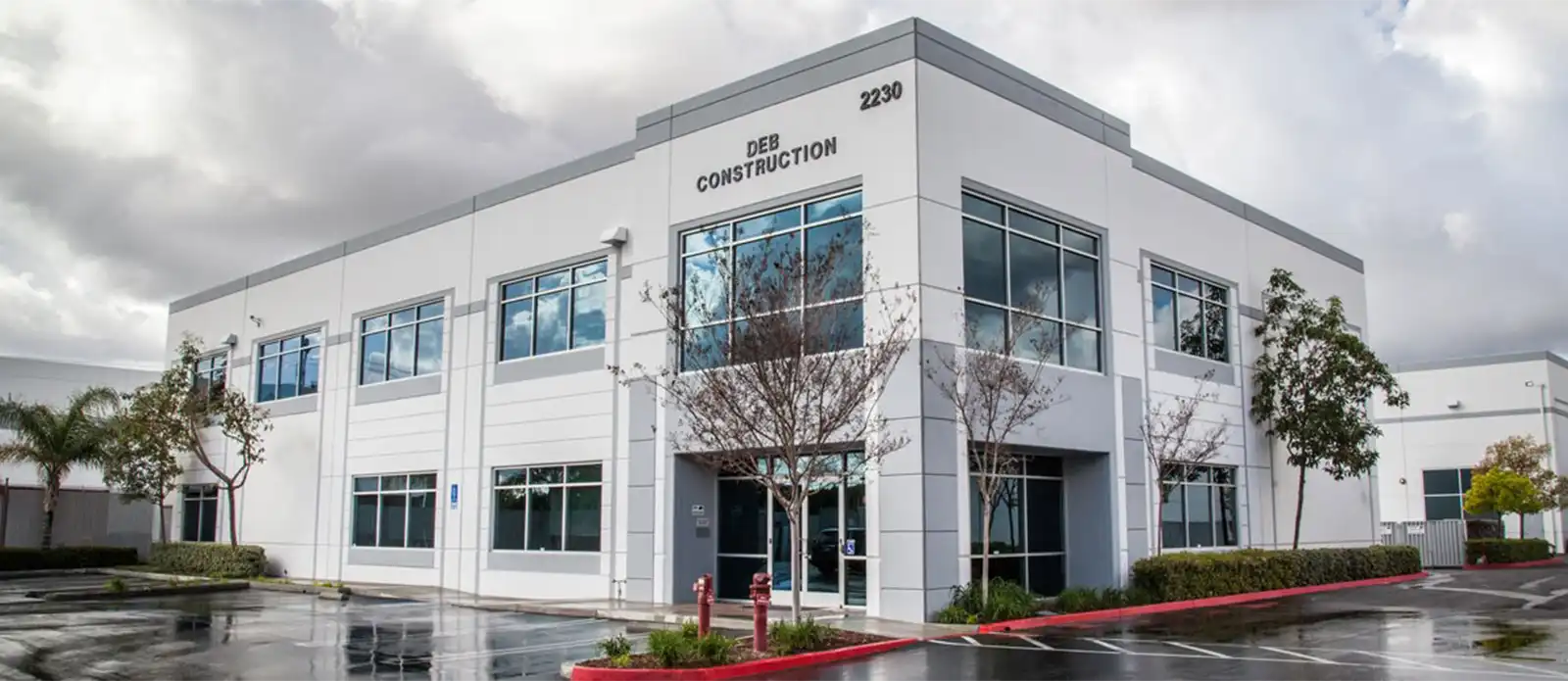 DEB Construction Client References
See What Our Clients Have to Say about Working with Us
DEB Construction provides dedicated commercial general contracting services to a range of clients, focusing on the financial, corporate, healthcare, and critical facilities markets. With a special emphasis on delivering exceptional customer service, we have achieved the full satisfaction of dozens of clients in California, Nevada, Arizona, Oregon, and Washington. Below are references and comments from some of our many happy customers.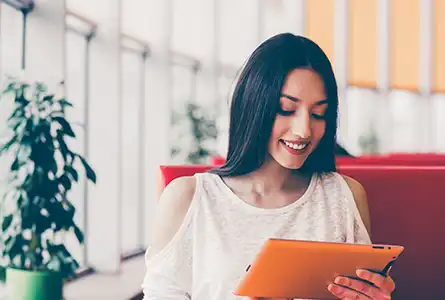 Matthew and the DEB Team,
Thank you for the closeout package so professionally done and yes, this projects completion marks a milestone in my construction career for the longest and most up and down and back and forth and in and out and project of all time!!! WHO KNEW!
Anyways, all kidding aside, I would like to take this opportunity to say, Thank You to the entire DEB Team for their partnership and ongoing assistance. This one took a lot more than just a GC pass-through project as a favor to hire a design vendor. No one would have ever guessed it would take years and never-ending issues from the start.
So…I am certainly glad I had DEB as the GC whom I have grown to trust and always can rely on.
My hat is off yet again, to the DEB Management Team as well as you Justin for not taking your eye off the ball and keeping all the sub's somewhat in line as best you could.  As we all know, a couple of them beat to a different drummer, so to speak kindly. Also, I know there were several different supers on the job which all did very well under the circumstances.
Again, thank you all and I look forward to working with the DEB Team again. Please know that DEB Construction is on the A Team for sure.
Carl Robertson
Project Manager -- JPM Chase
Just wanted to share with you the excitement around the opening of the 6 Rio Ranch stores yesterday.  Our Store Development team travelled to all of the 6 stores and were impressed by the level of work that was completed in such a short time.
In addition, they talked to the Rio Ranch CEO and he was also impressed by the quality of work and your professionalism.
Reanne Cabassan
Manager of Construction and Facilities -- Opportun
I know I mentioned it during the project but just wanted to send you a note letting you know your team for the Anaheim Hills project really did a great job and were great to work with.  This was a challenging project for many reasons outside of their control and they all did a great job of adjusting on the fly in order to meet our deadlines.  In addition, your Superintendent did a great job of keeping the branch staff informed and happy throughout the remodel.  Your PM and PE worked with me on every issue and together they took care of business.  I'm sure there are many others behind the scenes that supported them as well.
I just wanted to make sure you were aware and I look forward to working with this team in the future.
Karl Sueda
Sr. Manager, Projects -- Jones Lang LaSalle
Just want to thank you, we could not have done this without the sacrifice and commitment from DEB. I thank you so very much.
Jeremiah Brazil
Project Manager -- Jones Lang LaSalle
Many congratulations on such a successful project! I walked by the space last week and it looks spectacular!
Cindy Gordon, AICP
Associate Planner -- City of Beverly Hills
I wanted to share this e-mail with you because Danny was kind enough to mention Scott's hard work. I would like to reiterate that sentiment, he is a pillar of reliability for the team. This was not always an easy project and he handled it with professionalism and most especially a knowledge of how to "fix it" when things possibly could have gone sideways. His knowledge of construction and workarounds cannot ever be discounted and so very much appreciated.
Christine Rich
Jones Lang LaSalle
Thank you all for a great and SMOOTH project!
Lisa Dews, LEED AP
Project Manager -- CBRE (JPM Chase Account)
Wanted to reach out and say thanks for the great job your team did in completing this decom.  Audits have been completed with zero findings, and this project passed with flying colors. Compliments were received from the Landlord regarding site cleanliness and professionalism of your team.
Jeffrey Marciano
Senior Project Manager -- Jones Lange LaSalle
I wanted to take a minute to recognize the DEB Construction team that successfully worked on the projects I managed. The initial success of the team on the Character Shop Remodel made it a pleasure to recommend DEB Construction to other departments here at Universal Studios. It was an easy decision to award DEB Construction the contract for the Studio Café Project.
The DEB Team set the standard in Placemaking for delivering professional general contracting services. I look forward to working with DEB Construction on my future projects.
Marc Tomlinson
Project Manager -- USH Creative
In my 40 years of architecture, this is the first project I've had with ZERO PUNCH LIST ITEMS!!!!!!!!!!!!!
Mike Hilliard, AIA, NCARB, LEED AP
Principal -- Hilliard Architects
A note of appreciation for everyone's efforts with the Merrill Lynch Rancho Santa Fe Project:
This project had its particular challenges, however, overall project delivery was successful and the Director of ML RSF was pleased on Client Day 1.
Luke Solano, LEED AP
Project Manager -- Jones Lang LaSalle, America
I want to take this opportunity to thank the DEB team assigned to the 1757 Tapo Decom project.  The project was not only completed on time and under budget, but it was also completed with zero NPI findings!
Guillermo Acevedo
Sr. Project Manager, Team Lead -- Jones Lang LaSalle, America
Well done DEB team, it's nice to get good news like this and I know that it took tremendous effort and planning to get those results.  For the DEB team, thank you for all you do as a partner with JLL and the Bank and it's great to see your efforts have been recognized by the team, including a challenging LL.  Looking forward to future project successes.
Constadine Gimas
Vice President, Project Team -- Jones Lang LaSalle, America
This project exceeded our expectations – it was a roaring success.
John Fielder
Senior Project Manager -- Jones Lang LaSalle, America
DEB Construction, LLC. represents quality, timeliness and professionalism. Often working around the clock, their team has the ability to turn impossible deadlines, or uncovered field issues from catastrophes to successes. Their pro-active problem solving has kept many challenging projects not only on track, but under budget and within schedule.
Our relationship with DEB Construction, LLC has spanned almost two decades and we look forward to it continuing for many more.
Stephanie Laylon, AIA
Phoenix Planning and Construction Services, Inc.
DEB Construction successfully managed the very complex separation and on-schedule completion for the most critical area of the SF Data Center, helping BAC to meet its obligations for turnover of space to the landlord. DEB's professionalism, attention to detail and overall management was the key factor in this project's success. I cannot thank them enough for their support in going "the extra miles" to make this happen.
Paul Bierbower
Senior Project Manager, Critical Facilities -- Jones Lang LaSalle, America
Congratulations to you and DEB Construction on turning over our new Chase branch at Alemany & Worcester yesterday with zero GC punch items even after a very tight accelerated schedule. The branch planner, Diane Franco-Hartel, commented on how good the branch looked. Excellent job!
Leon J. Portelance
Vice President, Real Estate Senior Project Manager -- JPMorgan Chase
I never need to worry, even though I do, on any project DEB Construction is on. They always take the extra steps to make my job easier and I want to praise them all for their efforts.
Carl F. Robertson
Project Manager, Assistant Vice President -- JPMorgan Chase
We had the Bulletin 9 review today for the Portals Project, and I wanted to let you know that David Campbell, Don Olsen, and David Robinson were very happy with DEB's performance on the project and had nothing but great things to say … me too by the way. On a scale of 1-5, they gave us a 5 (5 being best). Thanks again for sending your a-Team on this, and I look forward to working with them, and you, on the other projects at Simi.
Paul Bierbower
Senior Project Manager, Critical Facilities -- Jones Lang LaSalle, America
Thank you for making this happen on short notice. You should be commended on your ability to execute and superior customer service.
Brad Lancaster
Project Management -- CBRE | Project Management
Best. Closeout. Binders. Ever! I appreciate the work to get it squared away.
Jon F. Cakus, PMP
Senior Project Manager, Critical Facilities -- Jones Lang LaSalle
I do not have any punch list items on this project. It looks great. Nice job! Thank you.
Steve Wall, LEED® AP,
Western Regional Manager -- CBRE | Project Management
I just looked at the closeouts that were delivered yesterday. They are the BEST closeouts I have ever received. Thank you, and please pass along my appreciation to everyone who worked on them.
Steve Wall, LEED® AP,
Western Regional Manager -- CBRE | Project Management
Attached is your semiannual Contractor performance rating on Contract 1309772 for the six month evaluation period ending on 5/25/2014. As the Sandia Contracting Representative (SCR), I have determined your performance score with input from the technical evaluator and administrative organizations in the supply chain (Accounts Payable, Auditing, Procurement Operations, Property, Receiving, and Security). Overall Rating: Outstanding.
Heather Lynne Mortensen
Contracting Representative -- Sandia National Laboratories
As the Architects on the new Xceed Financial Credit Union projects in El Segundo, California, we acknowledge DEB Construction and its entire construction team in performing an outstanding job in the construction and completion of Xceed's two new 3,000 sq. ft., Branch Facilities and the new 45,000 SF three-building Corporate Campus.
I look forward to working with DEB Construction on our future projects together and we recommend DEB to others who need an excellent Construction Partner and Contractor.
Brian Reno
Architect & Principal -- Xceed Financial Credit Union
Very positive feedback from Chase Sr. Executives. Market Manager and Branch Manager spoke very highly of Randy. Nice job.
Wendell Keller
JPMorgan Chase