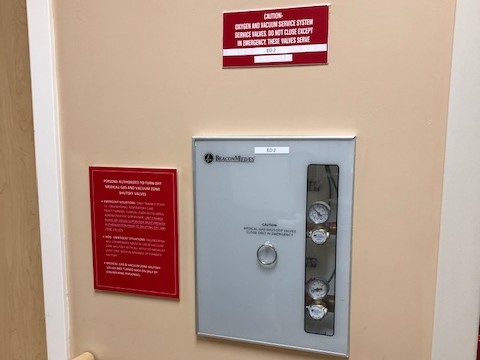 Providence - St. John's Med Gas Alarm Panel - Santa Monica
Santa Monica, CA
For this project, the scope involved an installation of new pressure sensors onto live medial oxygen lines and a new digital area alarm panel into a fire rated wall. Additionally, new electrical and low voltage needed to be established for the alarm panel.
At the end of the project the final re-certification of the medical gas lines had to be completed by a hospital preferred vendor, in collaboration with DEB, prior to the entire affected system receiving clearance to go back online.
With the help of our Superintendent and onsite team, we were able to complete the entire scope of work ahead of schedule.